High-quality, durable commercial roofing material for commercial roofing in RI is vital for any business owner as a strong and solid roof keeps out humidity and inclement weather while also improving your structure's interior insulation. A poor-quality roof in disrepair also makes your entire structure look rundown and neglected, so that customers and clients might wonder what else about your business is neglected!
Because repairs for a commercial roof in an RI structure are often a costly investment, it's vital that a property owner compare options and choose new roofing materials based on more than just installation costs. After all, you want that roof to last as long as possible and truly enhance your property's exterior appearance! Consider some details about popular commercial roofing repair material types so you know what to discuss with your roofing contractor in RI and will choose the best option for your commercial structure.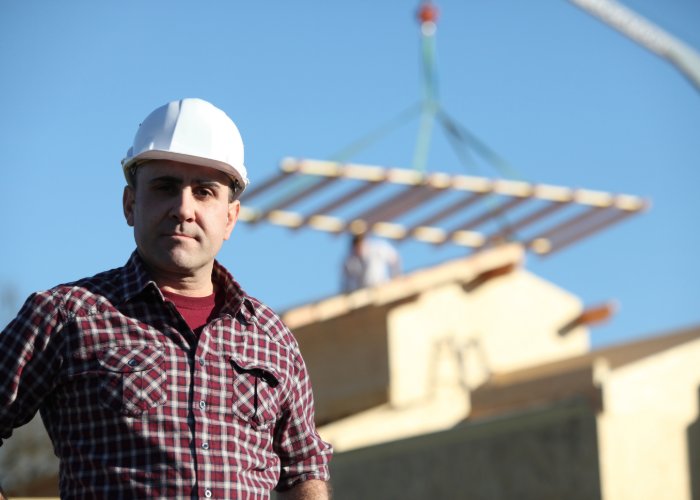 What Is a Retrofit for Metal Commercial Roofing in RI?
First, note what is meant by a retrofit and roofing membrane, as retrofitting a membrane on the roof is an excellent option for repairs and a great alternative to roof replacement. Retrofitting involves applying a membrane or thin coating of a particular material over the current roof, covering over gaps, dents and dings, and providing a watertight, weatherproof barrier.
Retrofitting a roof with a protective membrane offers many advantages, one being the lack of tear-off! You won't need to disrupt your business or bother your employees when you choose a retrofit, as your current roof stays in place during the process. This also means no cost for materials disposal and no worry about those materials ending up in landfills.
The retrofit membrane itself is also much more affordable than an entirely new roof, which might not be needed if it's only suffering a few leaks and holes. One downside is that a membrane won't last as long as new metal panels or asphalt shingles, but it will extend a roof's lifespan by several years, making it an excellent choice for affordable commercial roofing in RI repairs.
PVC Membrane for Commercial Roofing in RI
Polyvinyl chloride, or PVC, is a tough, durable material used in a variety of building pieces including plumbing pipes! PVC membrane is lightweight yet durable and has lots of fire retardant properties, making it an excellent choice for foundries, repair shops, or production facilities using open flames. The material also deflects heat and offers lots of added insulation for interior spaces, keeping your building cool during summer and keeping in your heated air during wintertime.
PVC is also naturally resistant to moisture and chemicals and is also puncture-resistant making it an ideal commercial roofing material. For commercial buildings in tropical areas or those prone to lots of rain and strong storms, a PVC membrane provides excellent protection. Given the state's ever-changing and unpredictable weather conditions, a PVC membrane is also a great choice for your commercial roofing in Rhode Island!
Why Choose TPO for Rhode Island Commercial Roofing Material
Thermoplastic polyolefin, or TPO, is a commercial roofing material that has not been on the market as long as other options for commercial roofing in RI, but many business owners love it for its durability and affordability. Often compared to a PVC membrane, TPO offers added flexibility during installation, making it easy to apply it around vents, ductwork, and other obstacles.
TPO is also 100% recyclable! Many business owners worry about roofing materials ending up in landfills after a tear-off but TPO is an excellent, eco-friendly choice. TPO's light color also deflects heat, keeping a building interior cool. This is a vital consideration for production facilities that generate extreme heat during a manufacturing process, or warehouses with lots of forklifts and other gas-powered equipment as they also produce tremendous amounts of heat during use.
A TPO membrane is also available in a range of colors, typically white, blue, red, gray, green, and tan. You can then easily coordinate your new commercial roofing in RI with exterior wall colors so that your business always looks its best!
Rubber Commercial Roofing in RI
Rubber membranes have been used for commercial roofing in RI for decades, as a rubber coating is lightweight and easy to apply. Its flexibility allows it to seep into all those cracks and pits along a roof's surface and a Rhode Island roofer can also apply it around vents, eaves, and other obstructions and fixtures.
A darker rubber membrane is an excellent choice for keeping a building warm during the state's long, cold winters. However, if your facility generates quite a bit of heat, you might opt for a lighter or white shade, to deflect heat and keep a structure's interior cool and comfortable. The rubber material also deflects moisture, protecting a building from potential water damage.
Another great advantage to a rubber membrane for commercial roofing in RI is that it's been in use for several decades, as said, and has a proven track record of durability and longevity. Most rubber roof membranes last for some 20 years before needing replacing, although you'll want to check with Rhode Island roofing companies about the rubber materials they offer in particular.
How to Choose a Membrane for Rhode Island Commercial Roof Repairs
What is the best commercial roofing material? While a business owner needs to consider his or her budget for needed Rhode Island commercial roof repairs, be sure you consider a material's longevity and durability as well. A cheaper membrane or thinner coatings might be cheaper to install but might also suffer more cracks and tears over the years and need replacing far sooner than a high-quality, durable material. Those cheaper membranes might then mean higher costs over the years!
It's also good to consider your structure's appearance and how a membrane will look once applied when deciding on a commercial roofing material. Retail establishments in Rhode Island especially want to look their best, so you might choose a membrane in a color that coordinates with exterior walls. While black membranes typically work with any structure's color and style, it can also look a bit bland, so don't hesitate to upgrade to something much more attractive!
Your chosen contractor for needed commercial roofing in RI can also offer personalized suggestions for your structure in particular. Their advice can help you choose the right material for your business and one that will last through the state's inclement weather conditions and everyday wear and tear.