Handyman roof repair in Rhode Island may not be the best option when it's time for your roof repairs to be handled. Your roofing system is a vital part of protecting your home from water leaks and resultant mold growth, pest infestation, and even structural damage, while a solid roof in good repair also helps insulate the home's interior. While a homeowner might be concerned with roof repair costs in Rhode Island, it's also vital that you invest in a professional and avoid hiring a roof repair handyman in Rhode Island. Instead, get reliable repairs that last!
A general contractor might manage to replace a few missing shingles on a roof, but for more extensive roof repair in Rhode Island, it's best to call a professional roofing company near you. Note some vital information about residential roof repair of Rhode Island homes, including why it's good to rely on a pro for this work and why a roof might need repairs in the first place, so you ensure you make the best choice for ensuring your home is always in good condition.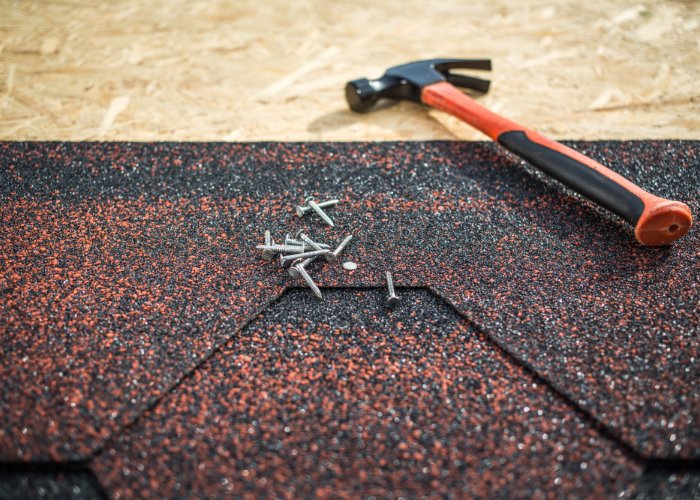 Why Your Home Needs Roof Repair & Not Handyman Roof Repair in Rhode Island
While a strong storm might blow off a few shingles from your roof, there are many other reasons why your home might need a more extensive roof repair or even replacement. Understanding these reasons and the extent of damage caused can help you better understand why it's vital that you invest in quality work and not a cheaper handyman roof repair Rhode Island, no matter what your professional roof repair cost!
Roofing materials have an expected lifespan, just like all other building materials of your home. Shingles especially dry out and become brittle and crumbly over time, so they then need replacing. Nails and other connectors also might rust and then become loose and even fall right off the roof!
You might not think that gutters have anything to do with a home's roof, but clogged gutters allow rainwater to back up to the roof eaves, where it is then absorbed by shingles and other materials. Not only is this trapped water and moisture damaging to shingles but it also allows for mold and algae growth, increasing the risk of lost shingles.
While a home's roof is strong and durable, it's not impervious to damage from fallen tree branches, hail, and other impacts. Even corrosive bird droppings and sharp bird claws eat away at shingles and cause splitting, cracking, and other damage.
Harsh sunlight dries out shingles, making them brittle and prone to splitting and other damage.
Interior damage to a roof's joists, rafters, and other structural components might allow the outer layers of the roof to sag and shift. In turn, shingles might buckle or come loose from their connectors.
Poor-quality roof replacement in Rhode Island often means needing roof repairs sooner rather than later. Low-quality shingles might tend to come apart while the wrong nails and other connectors, or the wrong installation processes for the roofing materials themselves, mean shingles are more likely to blow away or simply come off the roof.
Why Call a Roofing Company and Not a Roof Repair Handyman in Rhode Island
Because there are so many reasons for needing roof repair in Rhode Island, it's vital that your home's repairs start with a thorough inspection. A roofing contractor knows how to evaluate the condition of a roof and determine the reason for needed repairs; he or she will then also ensure the reasons for damage are addressed as needed. For instance, they might recommend larger gutters for the home that you trim back tree branches.
It's also vital that your home's roof repairs include the replacement of the underlayment materials, or those installed beneath shingles and tiles, as well as flashing, the metal pieces installed between shingles, and obstructions like the home's chimney. Tears or cracks in these materials increase the risk of leaks and water damage inside the home, even if you should install new shingles over them!
A roof contractor in Rhode Island is also typically more familiar with roofing materials and the various options for your home, taking into consideration local weather conditions, the age of your home, the long-term value of various materials, and the like. He or she might offer more helpful advice when it's time for roof replacement in Rhode Island than a general contractor!
How Much Do Roof Repairs Cost in Rhode Island?
As every home and roofing company in Rhode Island is different, there's no easy way to estimate your roof repair costs in Rhode Island. Replacing a few shingles might cost as low as $150, whereas a full roof replacement for a 2000 square foot roof might cost anywhere from $7000 to $12,000 or more, depending on the materials chosen.
Before you hesitate to invest in roof repair costs in and try to cut corners by hiring a handyman roof repair Rhode Island contractor to save some money, note that damage typically gets worse over time! The longer you put off roof repairs of a Rhode Island home, the worse that damage gets and the higher the costs of those fixes. Your home might also suffer interior water damage and mold growth, a crumbling chimney, and other serious repair issues the longer you avoid getting them done.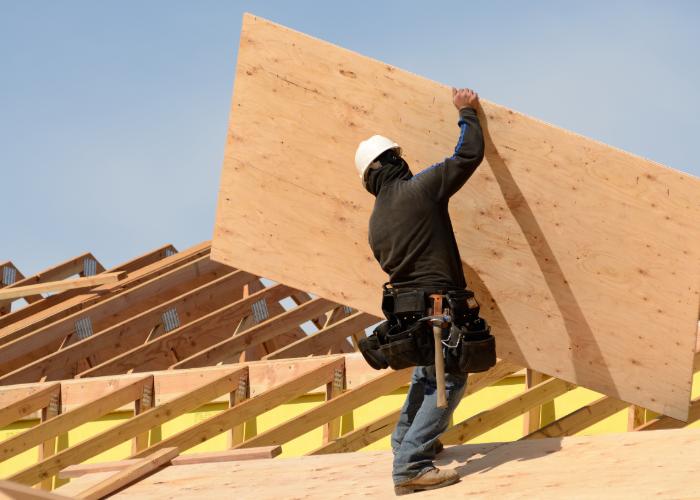 Sure a roof repair handyman may be able to offer you a lower rate, but you have to think about what you're missing out on. The quality, coverage, and appearance will never be able to be accomplished by someone without experience. Handyman roof repair Rhode Island is work being done by someone that has no specific roofing experience. Even if it's cheaper, it's never going to be better.
Skip the Handyman Roof Repair Rhode Island Idea Altogether: Your Choices for a New Roof Installation
While asphalt shingles are an affordable favorite for homeowners in Rhode Island, note that metal roofs are also becoming quite popular! Metal is durable and long-lasting, resisting dents, dings, cracks, splits, and other damage, and can often be installed over the home's current roofing materials. A metal roof is so durable it might even have a longer lifespan than the home's occupants!
Clay and slate tiles are often one of the more expensive choices for a new roof installation, but they also add lots of visual appeal to a home. Other materials, such as concrete and plastic, are excellent options as they're lightweight and affordable; concrete is also very fire-resistant, making it a great choice in areas prone to lightning storms.
If you do choose standard asphalt for your roof repair in Rhode Island or for a new roof installation, be sure you invest in quality products with a long warranty. Quality shingles that last for decades ensure that you get the best return on your investment with a strong and durable roof that lasts for years, if not decades, to come!
Keep in mind, if you hire a handyman roof repair Rhode Island contractor, your materials may not be covered by warranty, regardless of what you choose. A handyman roof repair may be cheaper, but you're taking a big risk. By hiring qualified experts like us at The Rhode Island Roofers instead of a roof repair handyman, you will never have to worry about taking a risk. Your investment is protected! Check out what makes us better than a handyman roof repair in Rhode Island by viewing our gallery full of our previously completed roofing projects.