Warwick, Rhode Island, is known for its small-town feel and many natural attractions. As Warwick is just 12 miles from Providence and only 63 miles from Boston, residents can also enjoy big-city attractions after just a short drive virtually any day of the week!
If you're planning a visit or Warwick or already live in the area, check out this quick list of things to do as early as this weekend. Remember to check ahead in case of closure due to COVID-19 restrictions, weather, or any other reason, so you and the family can enjoy yourselves during your weekend getaway.
East Bay Bike Path
If you want to get some exercise and enjoy a stunning view but prefer something a bit more manicured and manageable, try the East Bay Bike Path. This 14.5 mile concrete path runs adjacent to the water so you can enjoy biking, jogging, or just having a leisurely stroll with some amazing scenery along the way!
Goddard Memorial State Park
Boasting nearly 500 acres of rugged wilderness, Goddard Memorial State Park offers lots of nature trails perfect for jogging, hiking, and even horseback riding. The park also has a beautiful golf course for those looking to hit the links, and lots of area next to the water that provides a perfect spot for picnicking or enjoying a book while soaking up the sun!
Seekonk Grand Prix
The Seekonk Grand Prix is an indoor-outdoor arcade and game spot with go-karts for kids and adults, and lots of fun attractions you're sure to enjoy! In addition to the go-kart track there is also miniature golf, a pool, bumper cars, and lots more to do for everyone in the family.
Crescent Park Looff Carousel National Historic Site
The Crescent Park Looff Carousel National Historic Site is a famed, historic carousel with hand-painted figurines that you're sure to love. The carousel was built in 1895 and offers classic details you won't find on many modern-day carousels. There is also lots of open spaces on the park, perfect for picnicking or just relaxing once you enjoy your ride!
Fun City Trampoline Park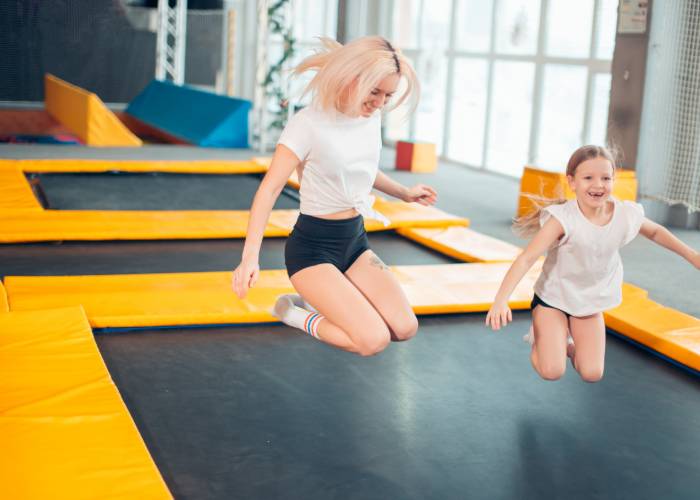 Trampoline parks are an excellent way to get your exercise even when the weather keeps you indoors, and for the kids to expend lots of energy! The Fun City Trampoline Park offers several trampolines you can enjoy, either freestyle or to play their style of basketball, volleyball, and much more.
Warwick Center for the Arts
This small museum is known for its collections as well as classes for adults and children, comedy shows, child camps, and live performances throughout the year. If you love art and have always wanted to take a class, or just prefer a low-key live show, check out the Warwick Center for the Arts.
A Word from Our Rhode Island Roofing Team
The Rhode Island Roofers is proud to call the Warwick area home and especially proud of the work offered by our Warwick roofing contractors. We know that there are so many fun things to do in Warwick, RI, on the weekend that you have better things to do with your time than repair a roof! If you need top-notch commercial or residential roofing services in Warwick, RI, call us at The Rhode Island Roofers for your FREE quote and convenient appointment.