Metal roofing in Rhode Island is an excellent choice for both homes and commercial structures. If you're in the market for a new roof, you might check out some reasons why it's such a good option!
Having a metal roof in Rhode Island can provide a number of advantages for homeowners. First, metal roofs are extremely durable and can withstand the harsh New England weather, including heavy snow and high winds. This is especially important in Rhode Island, which experiences strong Nor'easters during certain parts of the year. Additionally, metal roofs are energy-efficient and can help to reduce heating and cooling costs by reflecting heat away from the home. Overall, a metal roof can provide a number of advantages for homeowners in Rhode Island, making it a wise investment for those looking for a durable, energy-efficient roofing option.
Also, don't hesitate to ask a roof installation contractor for even more advice when it comes to your property. They can advise on the right roofing material, how to save on installation costs, and other vital details.
1. For Durability, Choose Metal Roofing
Metal roofing is known for being tough and durable. This toughness is important for roofing materials in the state! Inclement weather conditions often mean added wear and tear on shingles and tiles and the need to replace other roofing materials far sooner than average.
On the other hand, even in the worst weather conditions metal often lasts 40 to 50 years or even longer. As a result, you might spend less on reroofing over the years. In some cases, a metal roof might be the last roof you ever buy for your home! Consequently, metal roofing in RI is an excellent choice for any property in the state.
2. If You're Eco-Conscious, Opt for Metal Roofing
If you're an eco-conscious homeowner, metal is a great option for your roof. Metal is easily recyclable if you should need to replace your roof. Also, note that many manufacturers use reclaimed metal when making new roofing materials.
Additionally, recyclers also don't need to use many chemicals or heat when fabricating the material for reuse. Chemicals, heat, and other processes often mean fumes and emissions. Avoiding those pollutants also makes metal very eco-friendly.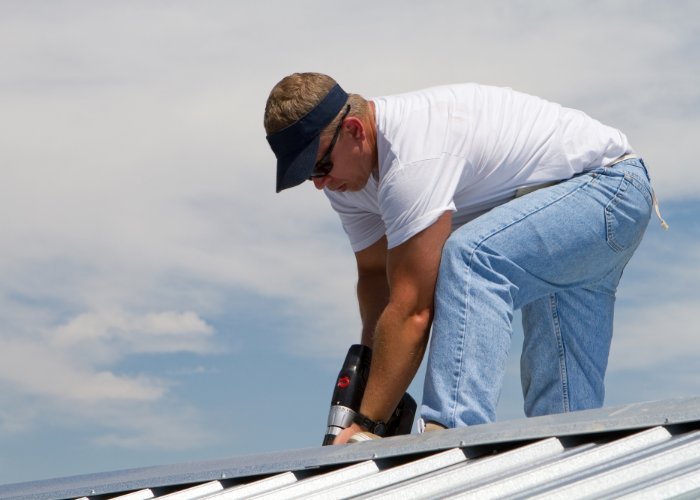 3. Metal Roofing Is Very Lightweight
If local building codes allow, you can often apply lightweight metal over existing roofing materials. This means less mess from a full-scale tear-off. Additionally, putting metal over existing roofing can be cheaper! Very often, a roofer charge less for roof installation if they don't need to remove existing shingles or tiles.
Also, a contractor might find it easier to install lightweight metal on older homes or those with weak framing. Heavy shingles or stone tiles often require added bracing to support their weight. On the other hand, metal is easy to install no matter a home's overall condition.
4. Lower Your Utility Costs With Metal Roofing
Most property owners today are interested in saving money any way possible. With that in mind, consider a metal roof! Durable metal panels provide excellent insulation, keeping in your heating and cooling. Metal also keeps out excessive heat, cold, and humidity.
Consequently, you might then enjoy lower utility costs year-round when you invest in metal. Also, a lighter color metal roof can deflect sunlight, for cooler temperatures in summer months. This also means lower cooling costs and utility bills.
5. Metal Roofing Offers Added Safety
Naturally fire resistant, metal roofing can stop a house fire from spreading. Also, metal is less likely to combust if struck by lightning. Strong metal can also protect a roof against damage from hailstorms, falling tree branches, and other hazards.
6. Choose Metal for Easy Maintenance and Care
Property owners have better things to do with their time than worry about cleaning and repairing a roof! With that in mind, consider metal roofing materials. Smooth metal encourages snow runoff, so there is less snow to clean off your property during winter. Less snow on a roof also reduces the risk of ice dams!
Also, you might find less debris on your metal roof year-round. This includes storm debris, leaves, twigs, moss, and the like. As a result, you might need to brush, scrape, or power wash your roof far less often throughout the year when you choose metal.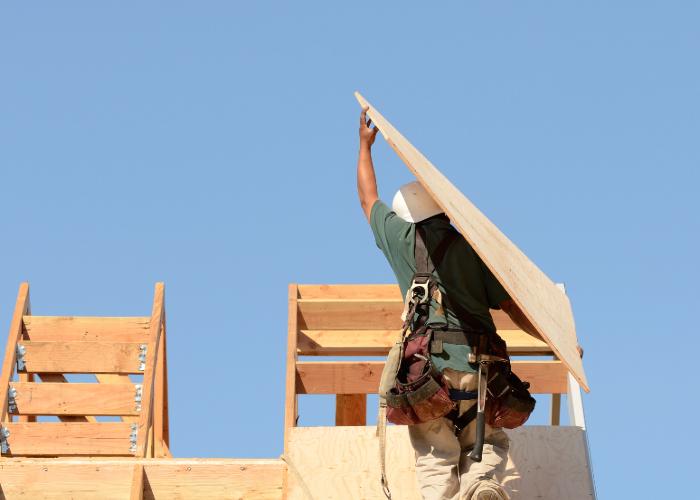 7. Metal Roofing Can Often Improve Home Values
Property appraisers set home values based on what buyers might pay for a house. Typically, homebuyers prefer homes that need little maintenance over the years. They also appreciate energy-efficient features that will save them money.
In turn, an appraiser might value a home with a metal roof higher than one with another material. Since that metal roof means added insulation and less maintenance, it makes a home more desirable to buyers. With this in mind, consider a metal roof investment if you want to build equity faster or sell a home for more money.
The Rhode Island Roofers is happy to explain the 7 benefits of metal roofing in Rhode Island. Hopefully, we've given you lots to think about! Also, check out our blog for even more roof maintenance and repair tips. You can also call our roofing contractors. We'll schedule a FREE inspection and price estimate. For more information, contact our crew today.